1930s Art Deco Ceiling Fixture - LU91361056438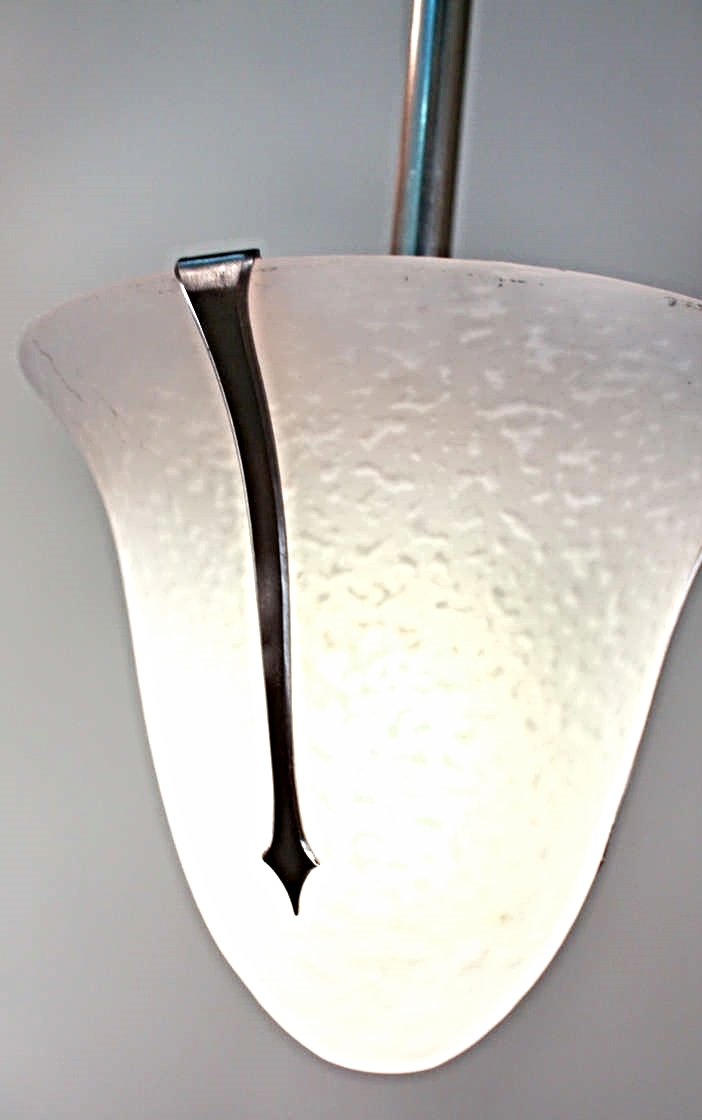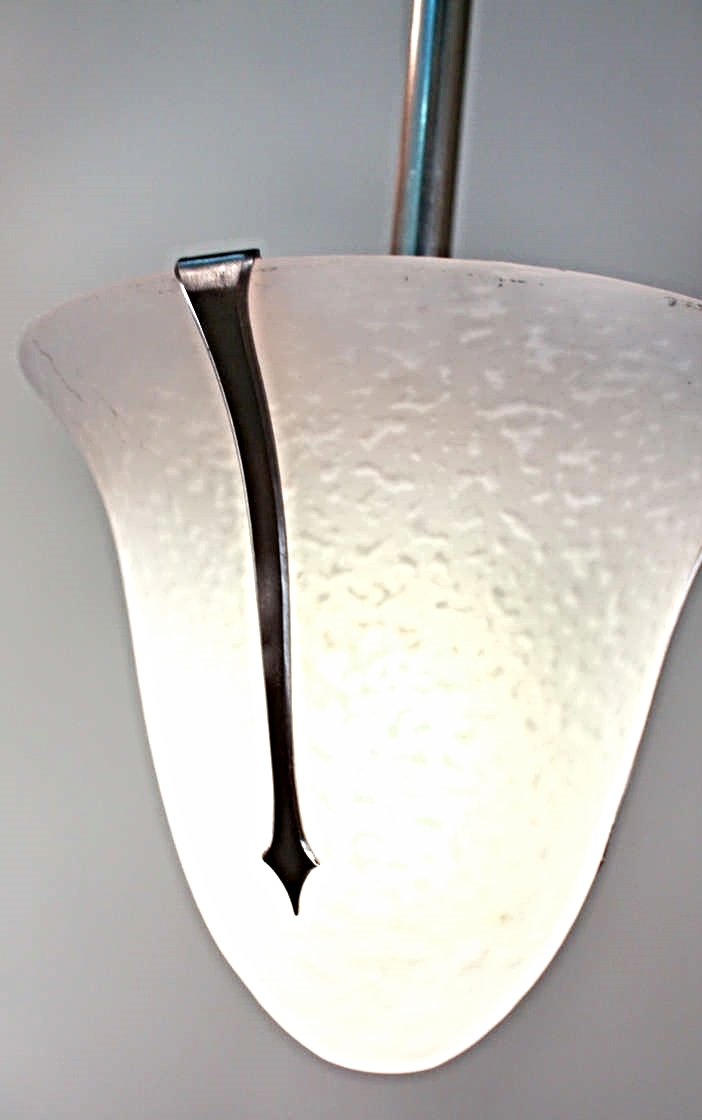 1930s Art Deco Ceiling Fixture - LU91361056438
A beautiful single light chandelier that elegantly combines modern and Art Deco design. Made of hand blown glass, spectacular nickel hardware tops off the fixture.

Should the space require it, the rod can be adjusted to a lower height.
Style: Art Deco
Country: France
Date of Manufacture: 1930's
Materials: Hand blown glass, nickel
Condition: Good. New wiring, ready for installation.
Height: 23 in. (58 cm)
Diameter: 9 in. (23 cm)
Reference Number: LU91361056438