Art Deco Sea Urchin Design Glass Chandelier by Sabino - LU91369599401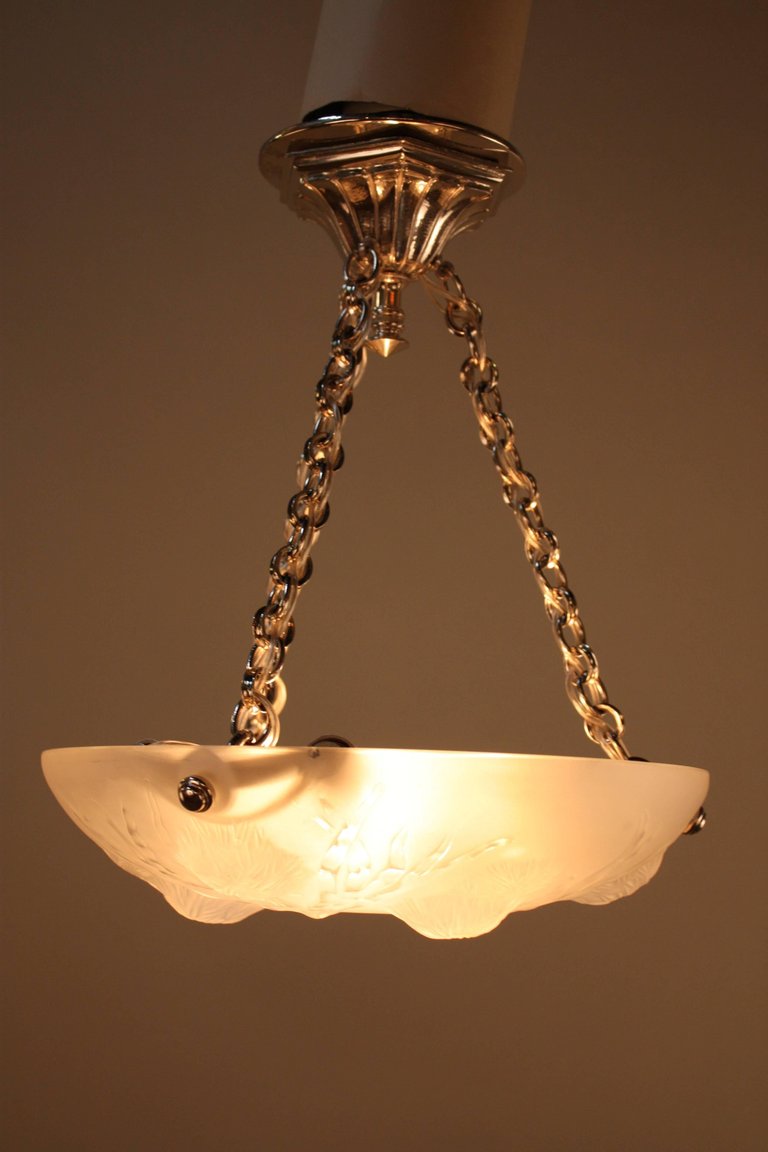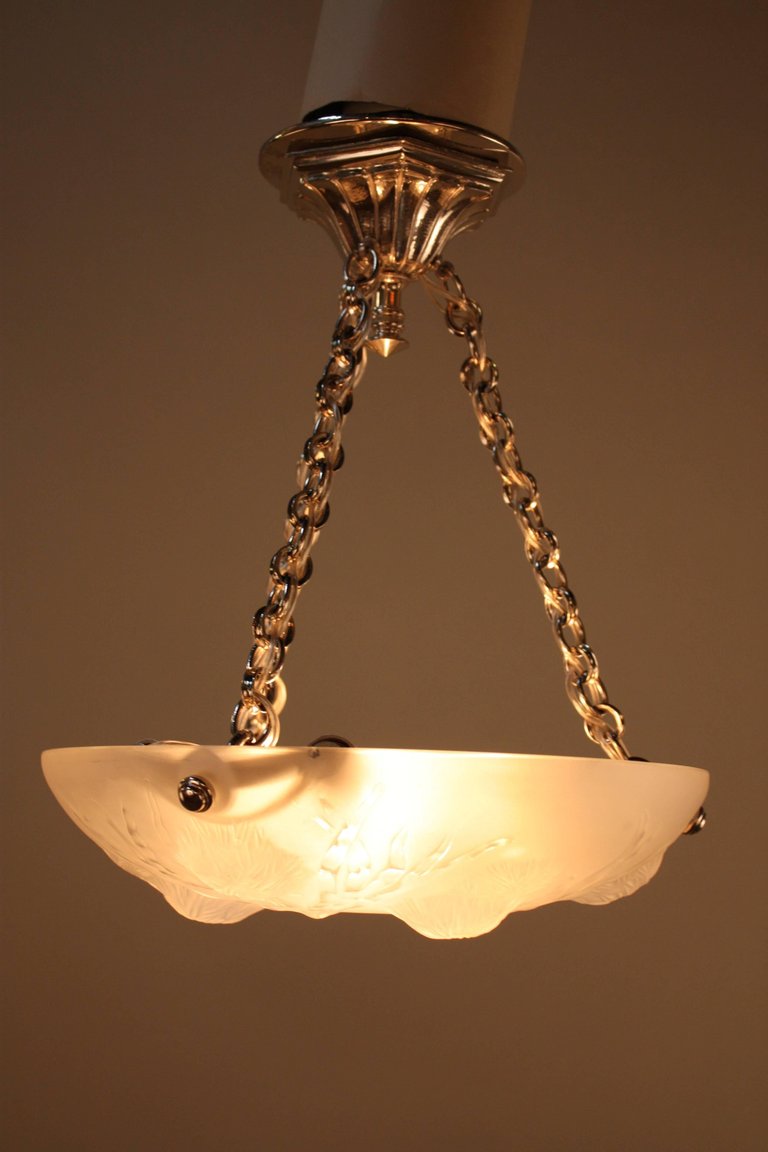 sale
Art Deco Sea Urchin Design Glass Chandelier by Sabino - LU91369599401
A fabulous petite Art Deco chandelier in satin glass with a clear, high light suspended with nickel hardware.
Six-light, 60 watts max each.
Details
CREATOR: Marius-Ernest Sabino (Manufacturer)
OF THE PERIOD: Art Deco
PLACE OF ORIGIN: France
DATE OF MANUFACTURE: 1920s
PERIOD: 1920-1929
MATERIALS AND TECHNIQUES: Glass, Nickel
CONDITION: Good. New wiring and ready for installation.
DIMENSIONS: 13 in. (33 cm) H
DIAMETER: 12 in. (30 cm) D
NUMBER OF ITEMS: 1
REFERENCE NUMBER: LU91369599401