Art Nouveau Bronze by Julien Causse - LU91361224166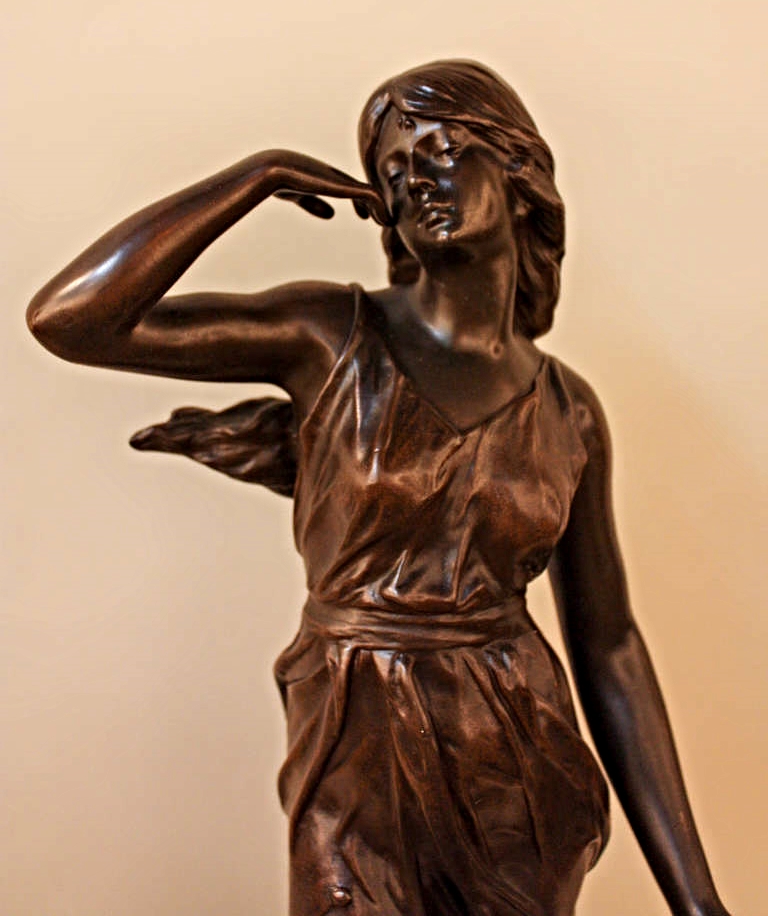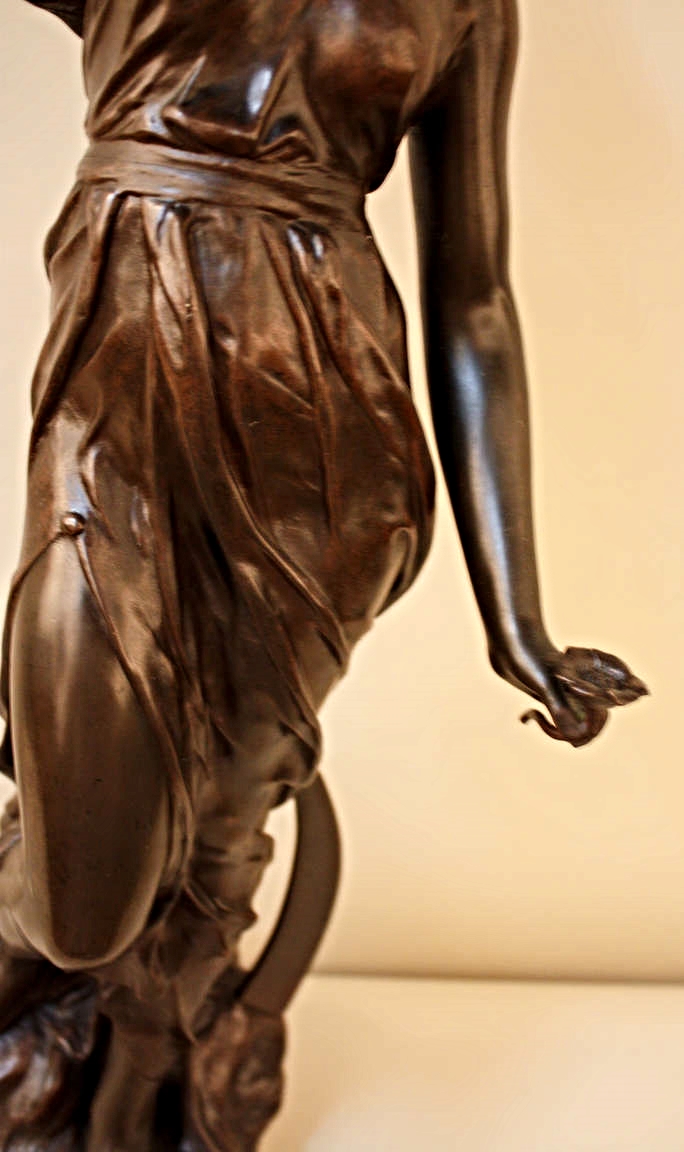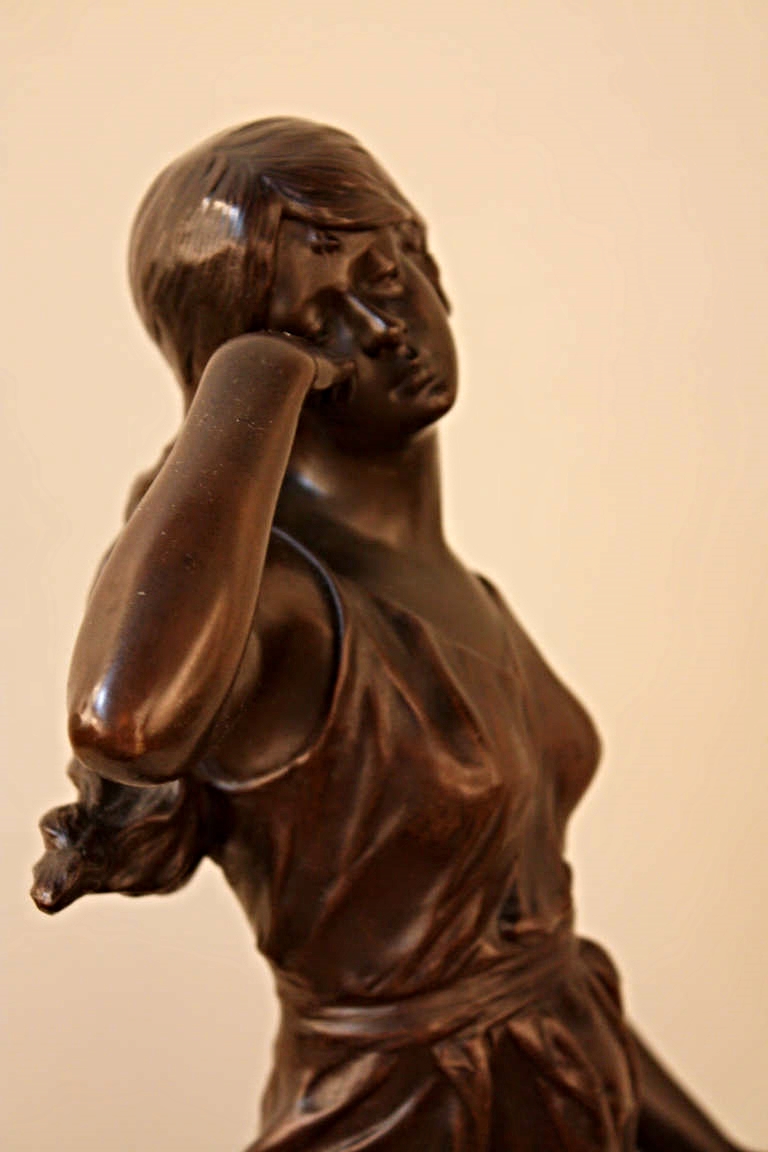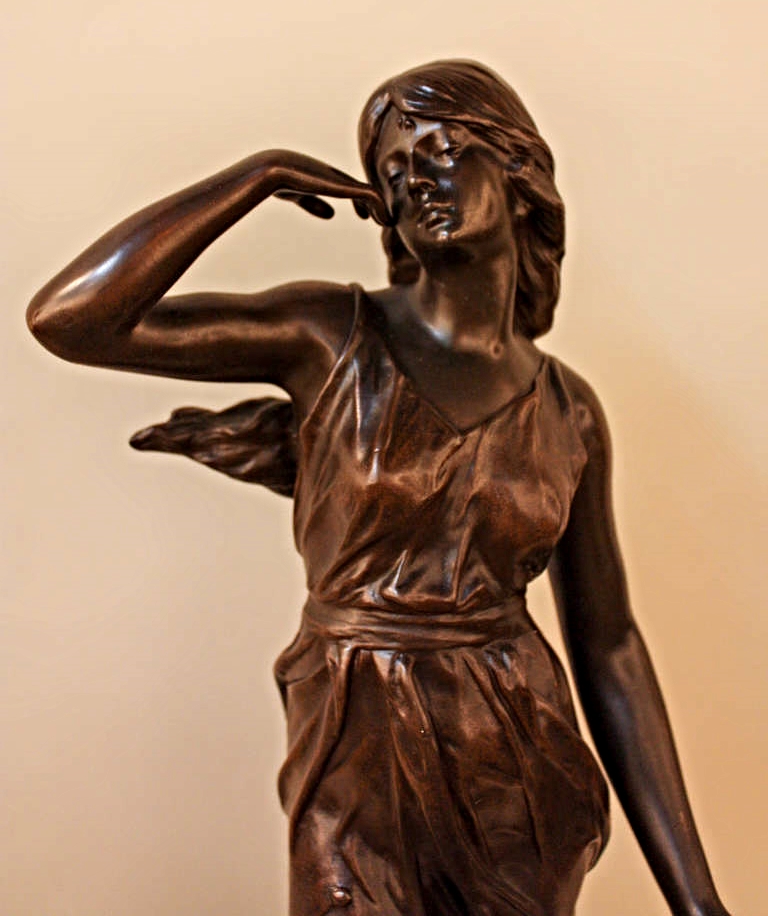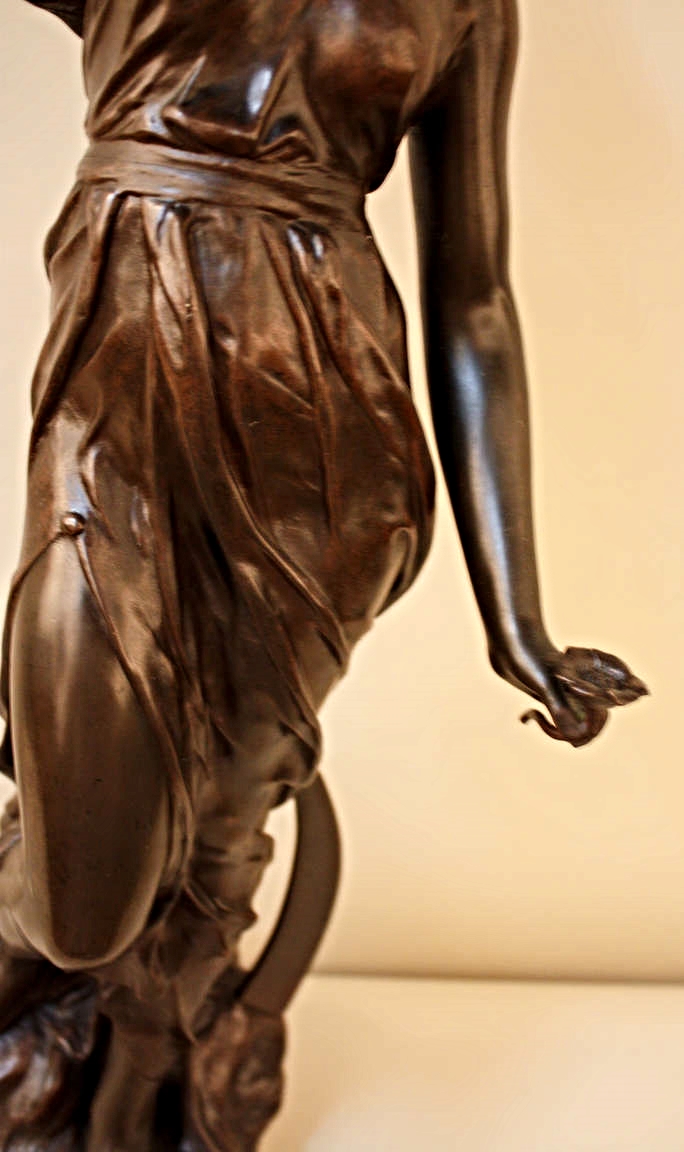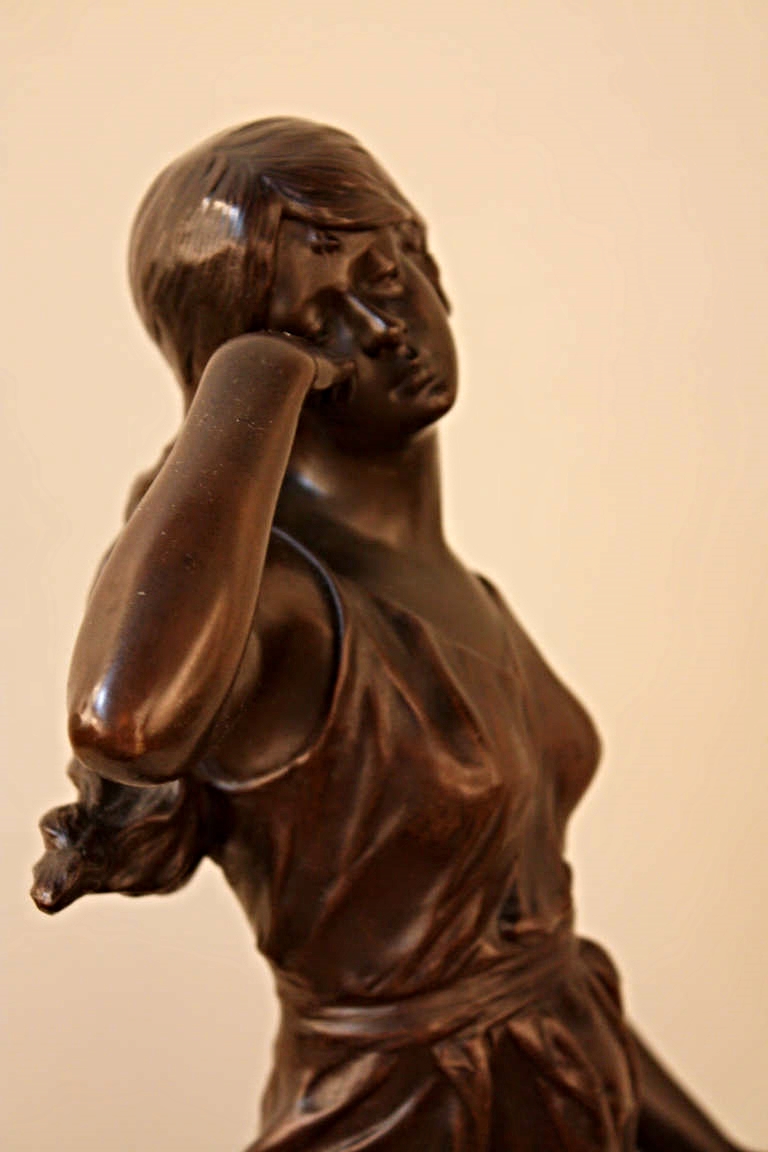 Art Nouveau Bronze by Julien Causse - LU91361224166
Crafted in France just after the start of the 20th century, this fabulous Art Nouveau bronze depicts a beautiful woman standing on a cloud. The crescent moon floats behind her, while she holds a flower in her outstretched hand.

Sculpted and signed by noted artist Julien Caussé (1869–1914), this bronze is filled with lifelike beauty and detail.

This work of art measures 23" in height, 7.5" deep, and 8" wide.
Style: Art Nouveau
Country: France
Date of Manufacture: 1900-1910
Materials: Bronze
Condition: Excellent
Height: 23.5 in. (60 cm)
Width: 8 in. (20 cm)
Depth: 7.5 in. (19 cm)
Reference Number: LU91361224166