French Ormolu and Patinated Bronze Table Lamp by Christofle - LU91369650851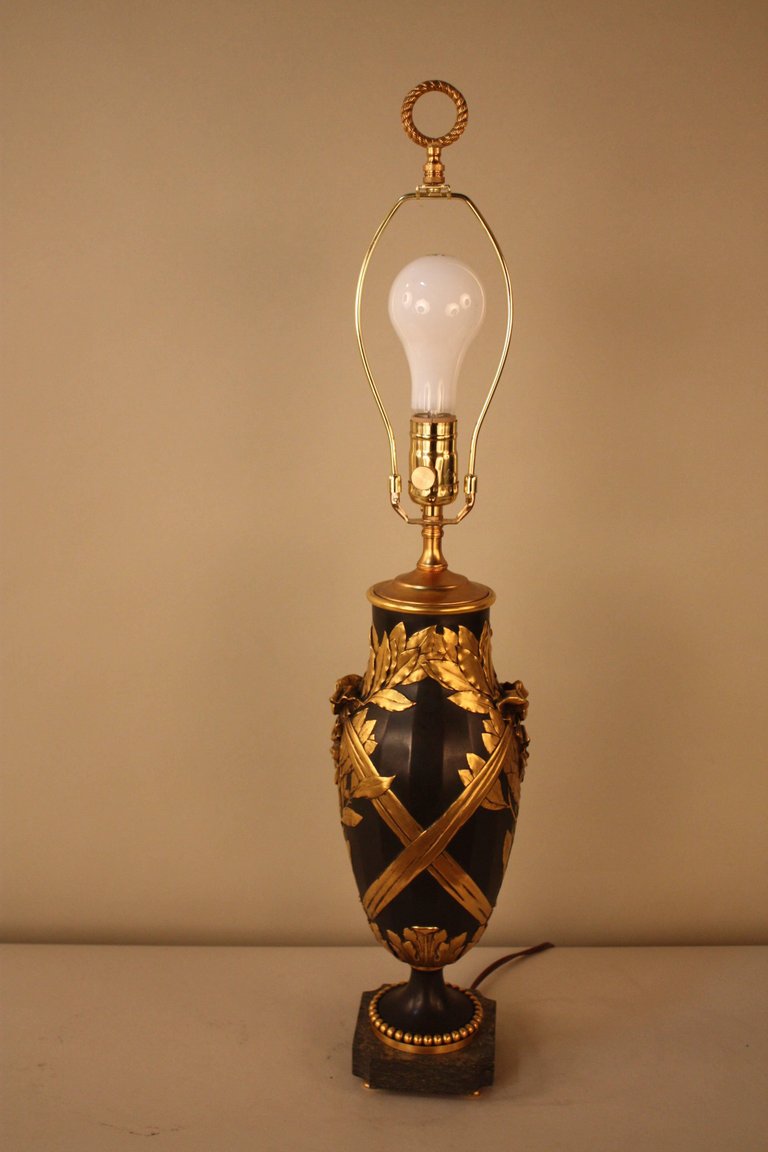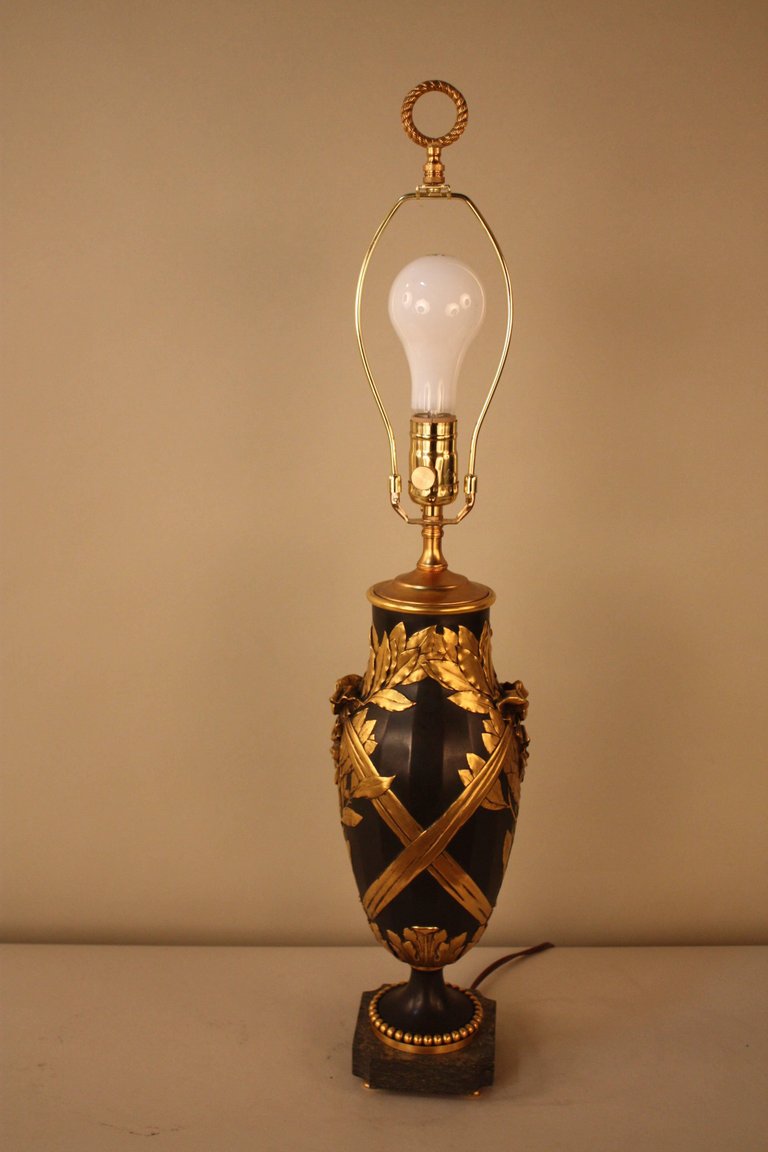 French Ormolu and Patinated Bronze Table Lamp by Christofle - LU91369650851
A French ormolu and patinated bronze vase that has been customized to a table lamp by Christofle et Cie.
Details
CREATOR: Christofle (Manufacturer)
PLACE OF ORIGIN: France
DATE OF MANUFACTURE: 1900s
PERIOD: 1900-1909
MATERIALS AND TECHNIQUES: Gilt Bronze, Patinated Bronze, Marble, Silk
CONDITION: Good. New wiring and new box pleated lampshade.
DIMENSIONS: 28.5 in. (72 cm) H
DIAMETER: 16 in. (41 cm) D
NUMBER OF ITEMS: 1
REFERENCE NUMBER: LU91369650851