Pair of Opalescent Glass and Bronze Art Deco Wall Sconces by Ezan - LU913615755142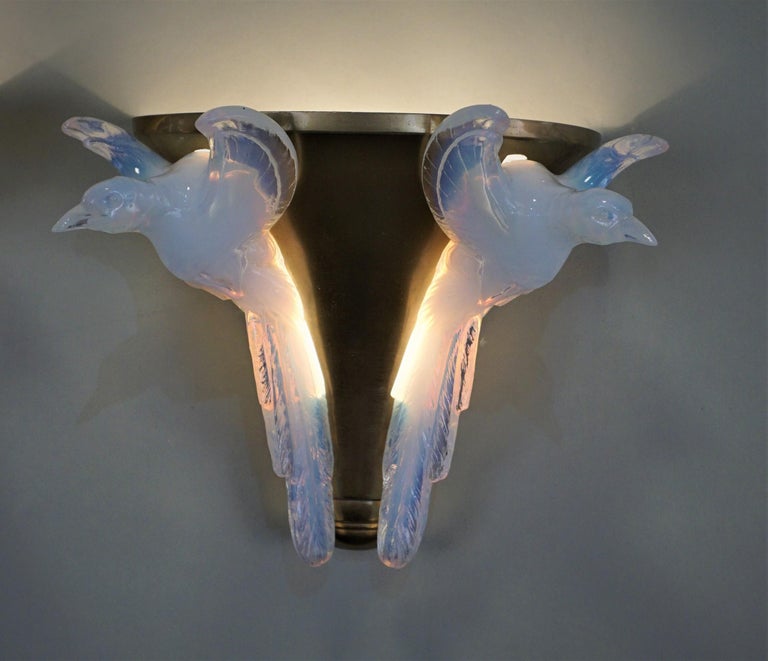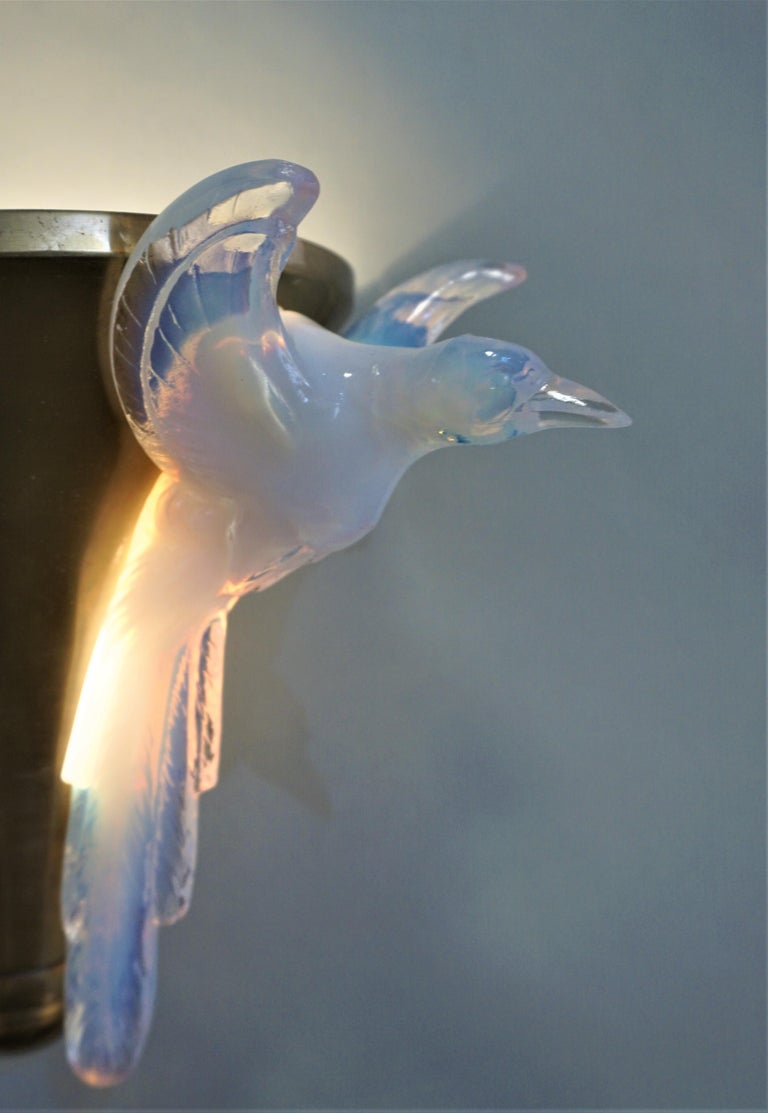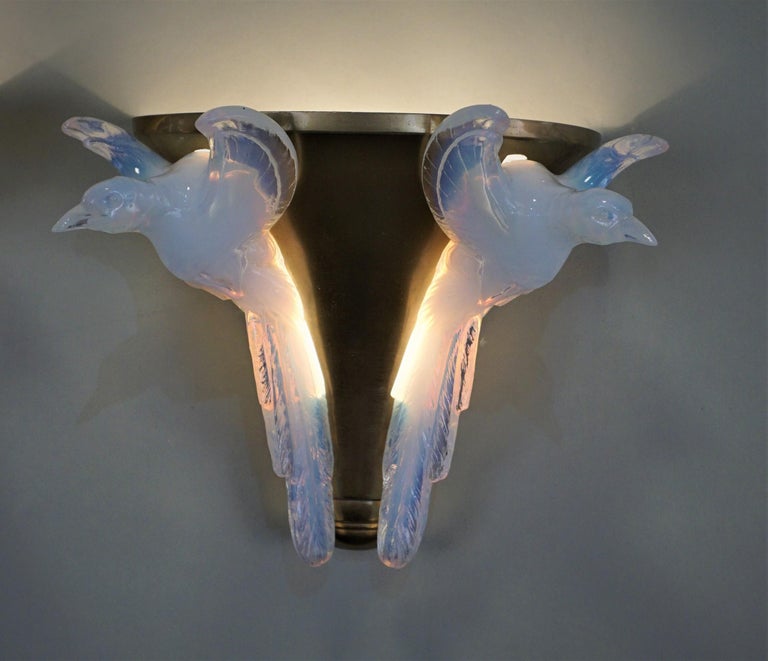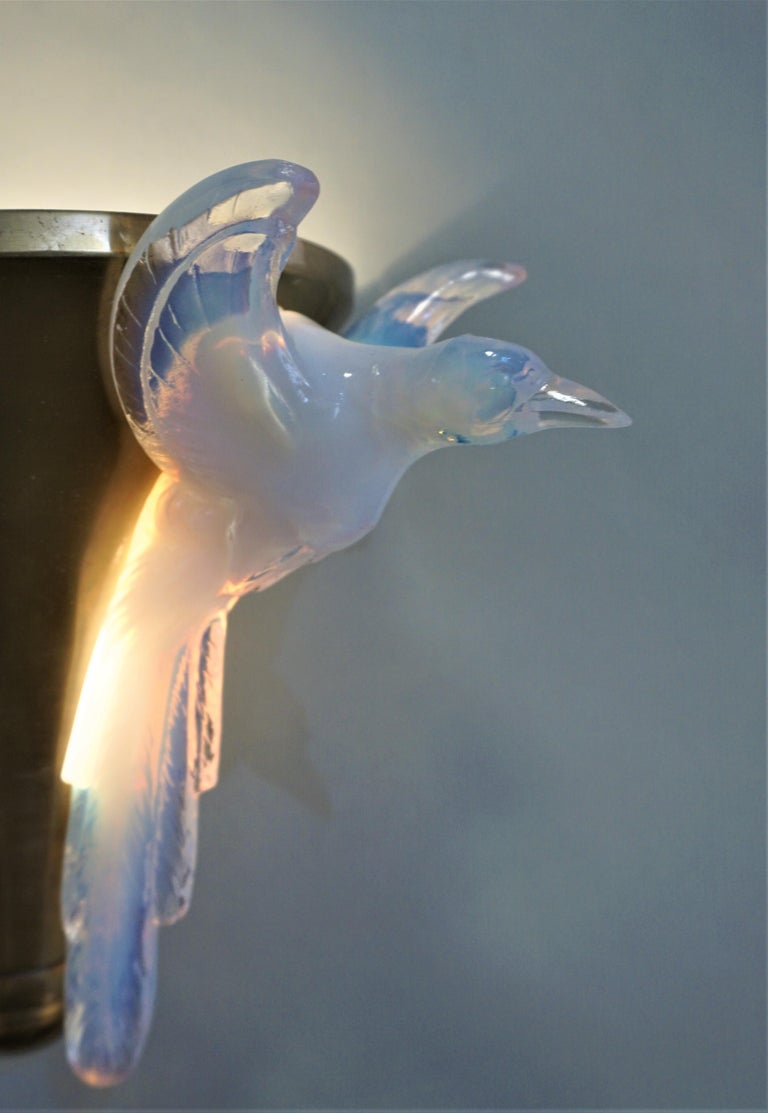 Pair of Opalescent Glass and Bronze Art Deco Wall Sconces by Ezan - LU913615755142
Flying bird opalescent glass and bronze wall sconces by Ezan.
Details
PLACE OF ORIGIN: France
STYLE: Art Deco
DATE OF MANUFACTURE: 1920s
PERIOD: 1920-1929
MATERIALS AND TECHNIQUES: Bronze, Opaline Glass
CONDITION: Good
CONDITION DETAILS: New wiring and ready for installation.
DIMENSIONS: H 8 in. x W 9 in. x D 5 in.
REFERENCE NUMBER: LU913615755142